After logging into the system, you can log into projects by clicking the Projects link in the side menu.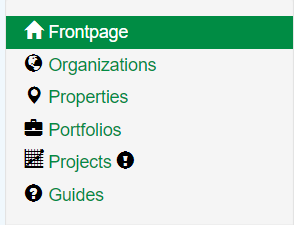 The project banks into which you have not yet logged into with your user ID are marked with an exclamation mark. When you log in to a project for the first time, you can specify a separate mail address for each project.
The project settings automatically contain the address specified for your user ID. If you use a different mailing address for different projects, this feature is useful.